When many people see plump and textured cherries in the supermarket, they can't help but say, "Are these cherries?"
Well, he really doesn't know anything about Chinese cherries, so red and bright cherries are likely to come from Dalian, Liaoning, China.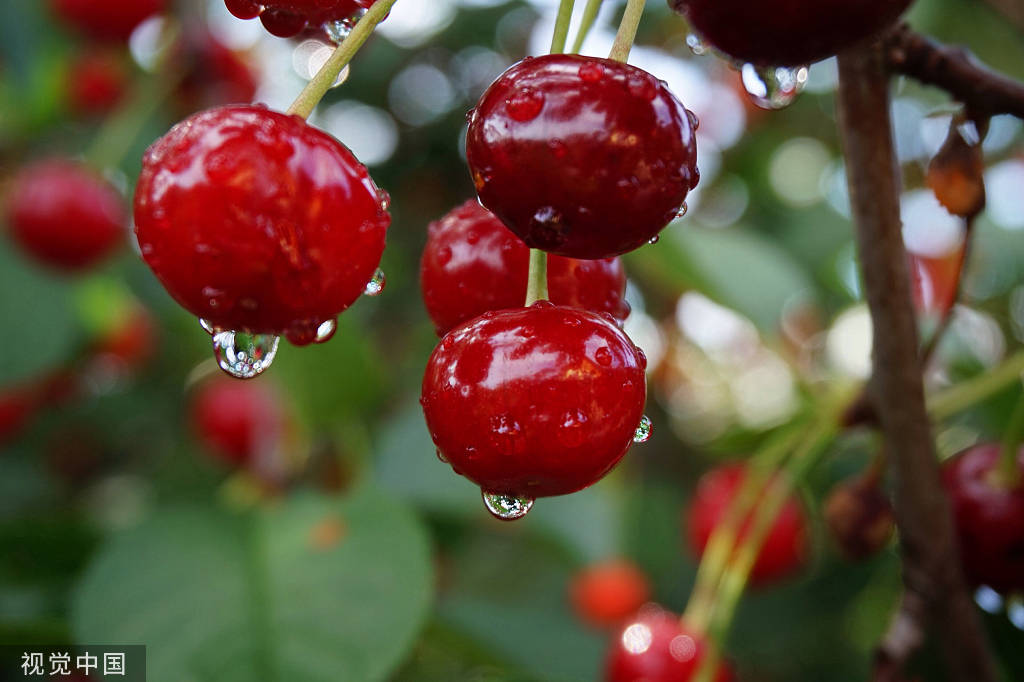 When it comes to Dalian City, Liaoning Province, everyone's first reaction is "Northern Pearl" and "Romantic City".
In fact, Dalian is located at 39 degrees north latitude, the golden zone at the junction of winter and summer.
Cherries are "diamonds in fruits", and there has been a recorded history of planting in Dalian for more than 300 years. After years of careful cultivation, Dalian has become the main advantageous producing area in the country. Dalian big cherry is famous for its large fruit, high quality, and delicious taste.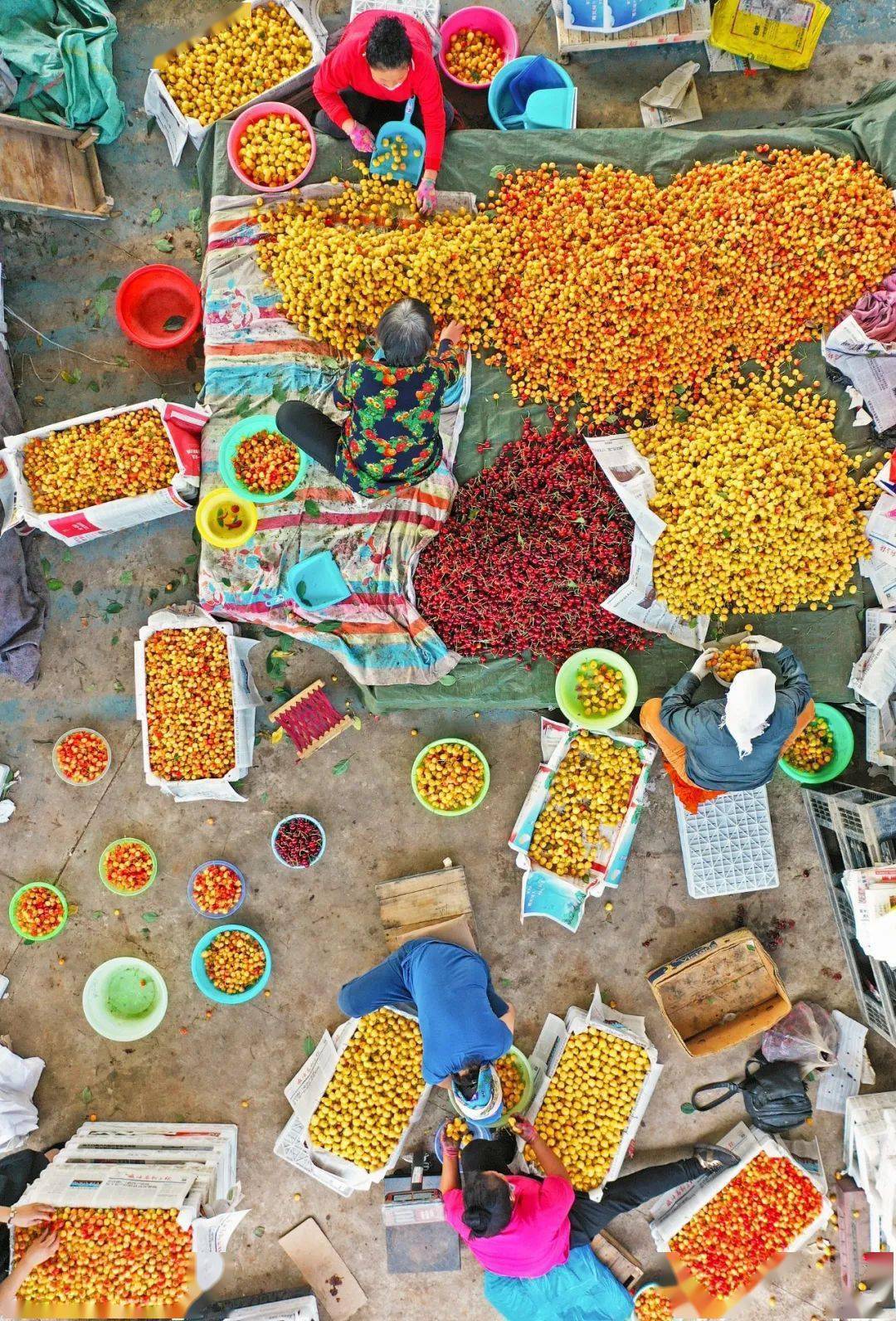 Dalian big cherries look like rubies

Cherries are the "top students" of delicious summer fruits. Because of their good taste and rich nutrition, they are known as "diamonds among fruits". The crisp, sweet and juicy cherries belong to the "sweet summer" of the Dalian people.
Thanks to the unique growing conditions, Dalian cherries are of high quality, bright in color, sweet and sour, and mouth-watering.
Cherry is the first ripe fruit on the tree in the north, so it also has the reputation of "the first branch of spring fruit" in the north.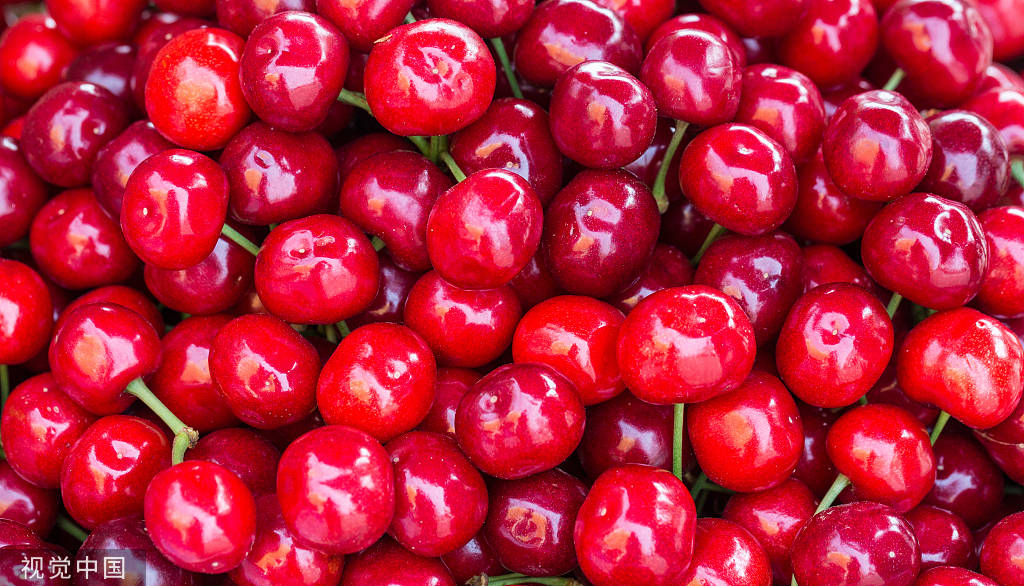 Dalian big cherries are rich in protein, sugar, phosphorus, carotene, vitamin C and other ingredients, and the content is 4 to 5 times that of grapes, apples, oranges and other fruits, especially high in iron, which is conducive to the body's intake of trace elements and promotes Metabolism, beauty retention, slow down aging.
Instead of eating some VC health products, it is better to have a box of Dalian cherries, delicious and healthy, and improve immunity!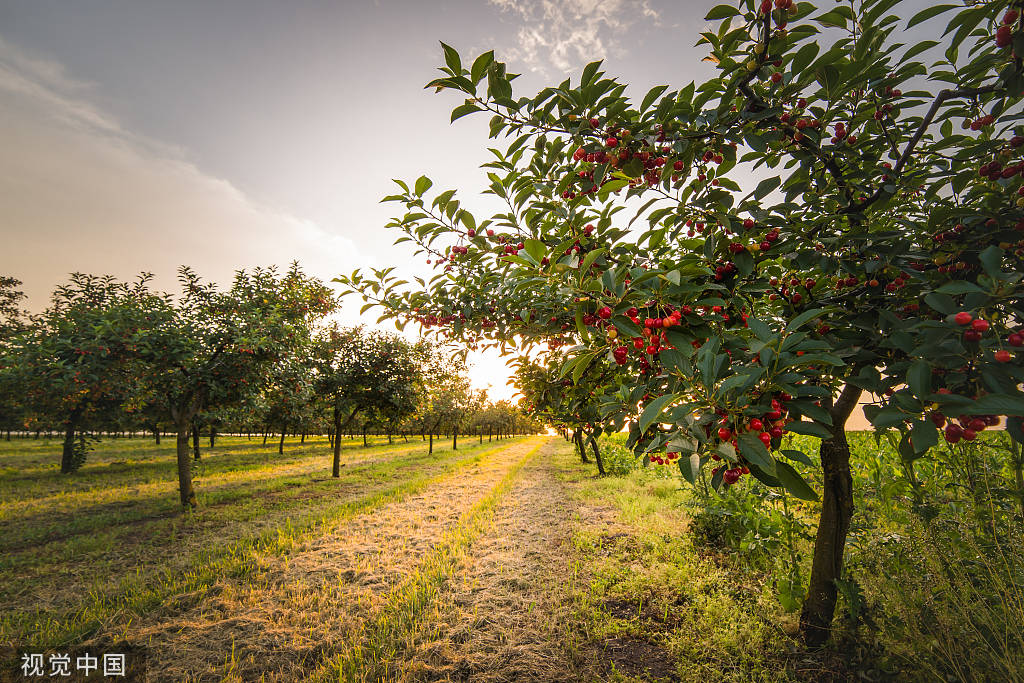 As the saying goes, "Cherry is delicious and difficult to plant", especially the high-quality varieties of big cherries. They have strict requirements on climate, water, soil, temperature and humidity, and many other conditions. Therefore, it is no exaggeration to call cherries "the fruit of heaven".
In the past 40 years, the two most popular, widely planted, and most familiar cherry varieties in China: Red Light and Meizao, all come from Dalian!
In the 1960s, the Dalian Academy of Agricultural Sciences selected and bred large cherry varieties and bred "Red Light" (红灯) through artificial crossbreeding, and then bred a series of large cherry varieties with good quality and different maturity stages, such as the one called "Wuhong" (五红). Hongmi, Hongyan, Zaofeng, Jiahong and Juhong.
At present, red light is still one of the largest cherry varieties in Liaoning, Shandong, and other places.
After the 1990s, Dalian introduced a high-quality cherry variety, Meizao, from the United States, cultivated it, and gradually planted it on a large scale in Jinzhou, Lushun, Zhuanghe, and other places.
Until now, Meizao is still one of the best varieties of big cherries.
Ripe Mihaya cherries, bigger than a quail egg, with crimson rinds that gleamed with a metallic texture in the sun.
Every time you take a bite, it is crisp, sweet, and bursting, making people fall in an instant and feel happy.
On February 12, 2018, the former Ministry of Agriculture of the People's Republic of China officially approved the registration and protection of agricultural geographical indications for "Dalian Big Cherry".
In November 2019, it was selected for the China Agricultural Brand Directory.
When the spring breeze blows, Dalian's big cherries also turn red.
"Fashion Capital" Dalian breeds cherry

Cherries are one of the specialty fruits of Dalian City, Liaoning Province. Dalian's cherries are mainly produced in: Anbo Town in Pulandian City, Siping Town, Lushunkou District, Jinzhou District, and DelisiTown in Wafangdian City.
With its unique geographical location and climatic conditions, Dalian has become one of the best cherry-growing areas in my country and even in the world.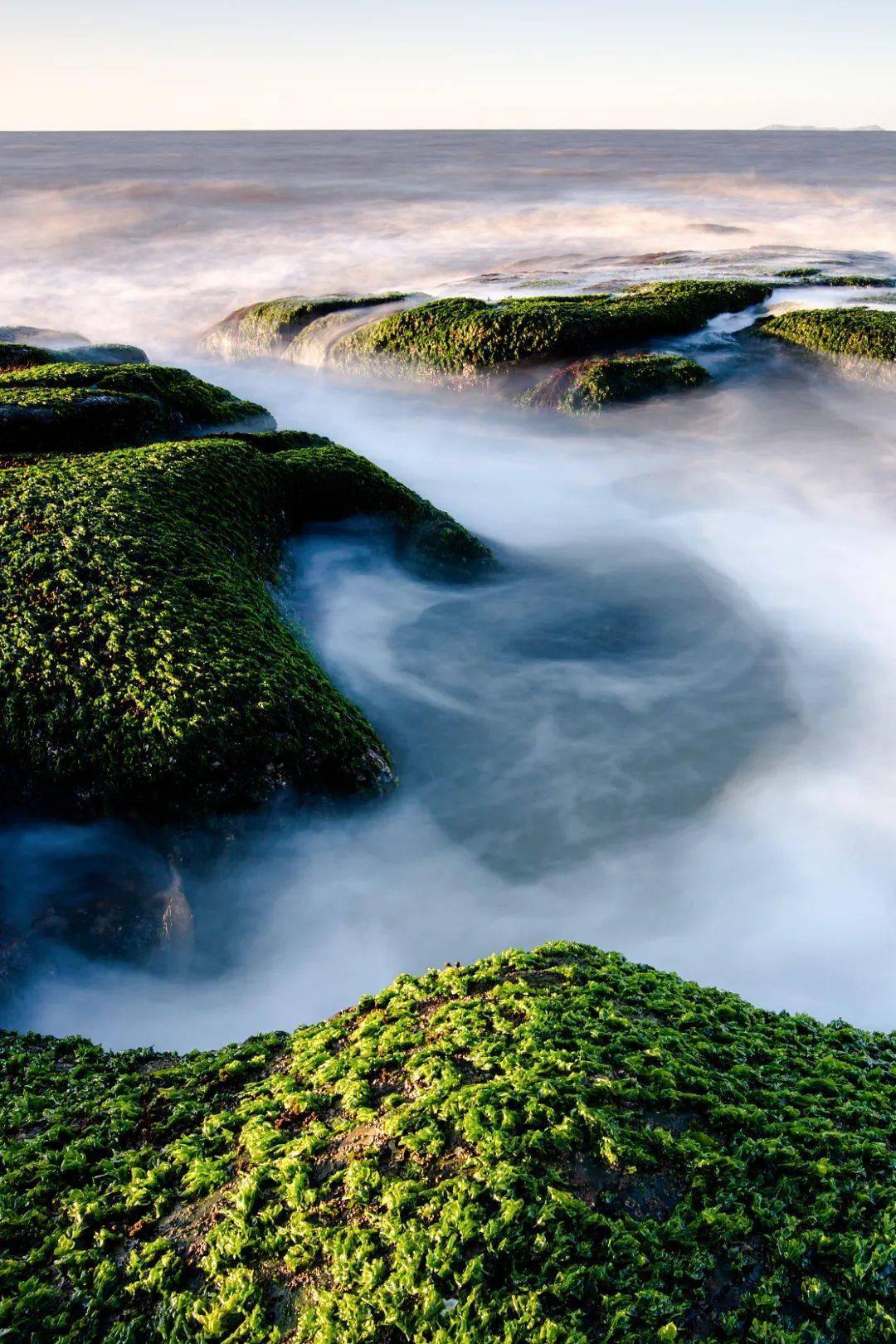 Dalian City is located on the east coast of Eurasia and the southernmost tip of the Liaodong Peninsula in Northeast China. With sufficient light and suitable temperature, the temperature rises slowly in spring, and the large cherry fruit has a long development period.
At the same time, the large temperature difference between day and night is conducive to the accumulation of sugar. The summer rainfall is moderate, which can not only ensure the water demand for growth, but also will not cause excessive rain and cracked fruit.
In addition, the soil is rich in a variety of minerals, resulting in a large fruit body, bright luster, sweet and sour taste of high-quality Dalian cherries.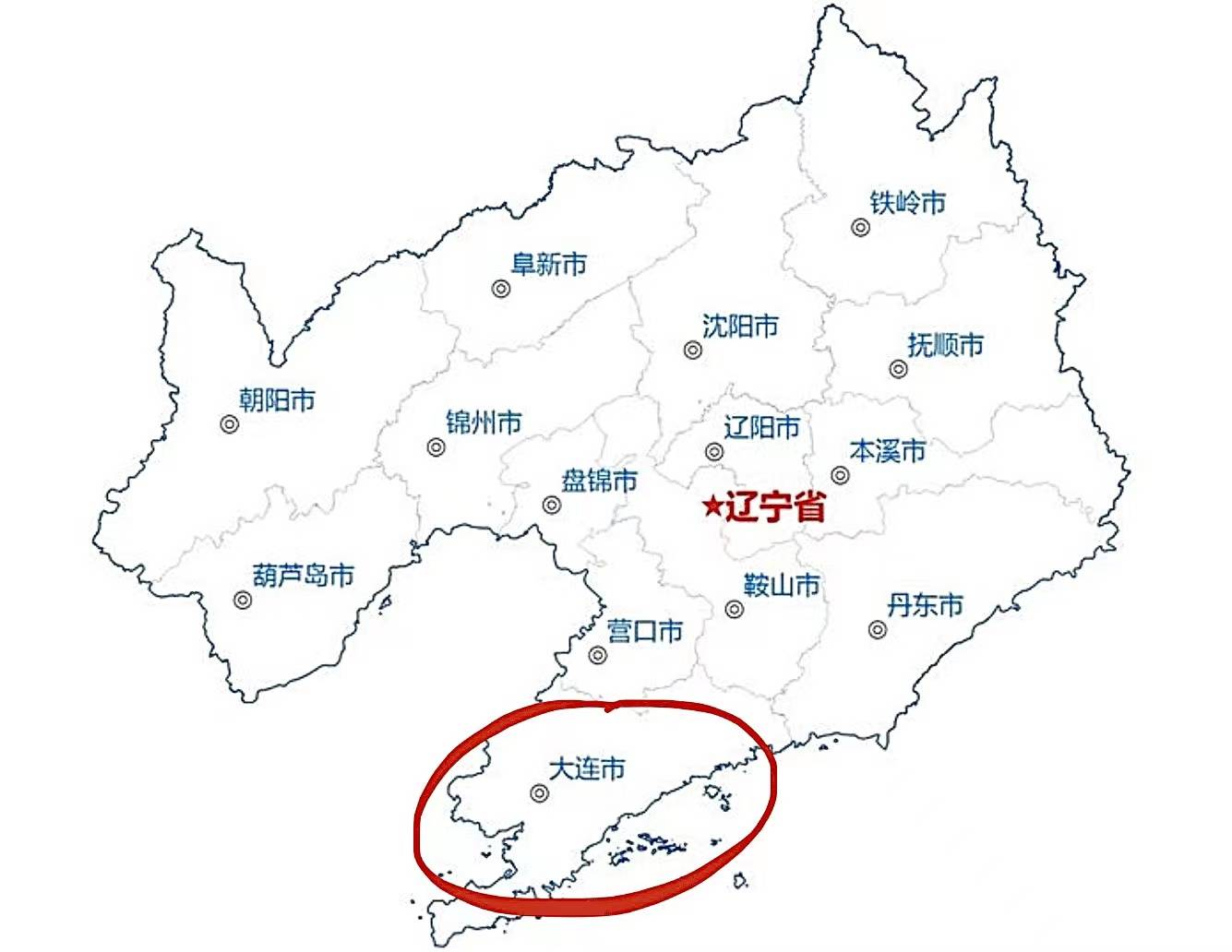 Dalian has a long history of cherry cultivation. It has been a hundred years since its introduction and cultivation in the last century.
If you ask more about the source of Dalian cherries, the answer is Golden State.
There have been cherries in Jinzhou since ancient times. Almost a hundred years ago, when Kang Youwei came to Jinzhou, he sighed: "A hundred fruits are beautiful outside the city of Jinzhou".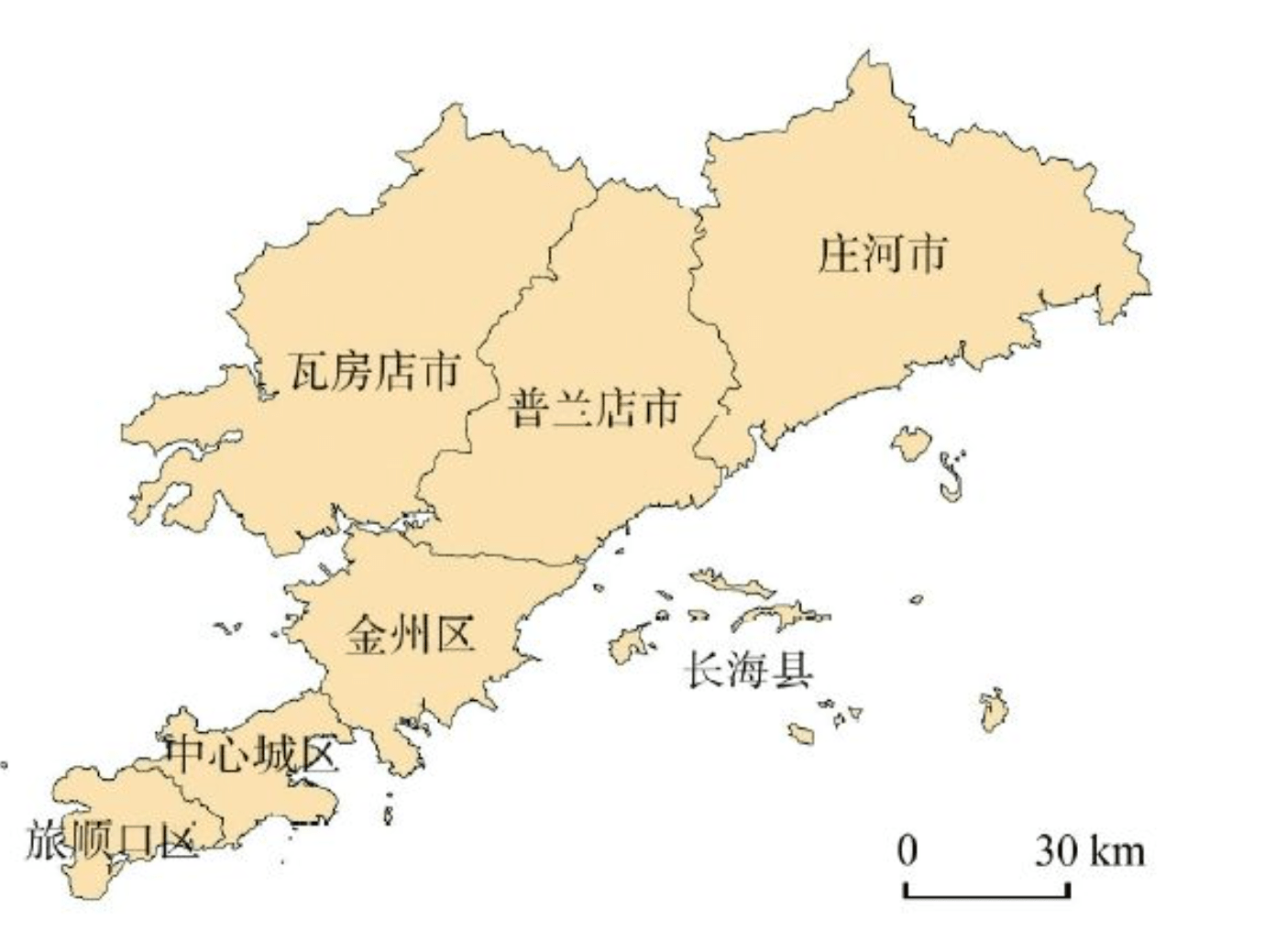 However, the ancient Jinzhou cherries mainly refer to the red cherries and mountain cherries cultivated in China. They can be seen on the wild road. The small red fruits are crystal clear, but the taste is a little sour.
Today's big cherries, which are European sweet cherries, were originally tall trees, but now they have been dwarfed or domesticated into small trees.
How did European sweet cherry varieties settle in Jinzhou, southern Liaoning? There's really something to test about.
In 1906, the Japanese published a very short message in the 16th issue of the magazine "Manchurian Fruit Tree" sponsored by Dalian: A Japanese named Yutaro Aisheng introduced the large cherry of the "Naweng" variety from Japan, and it was successfully planted in Balizhuang, Jinzhou. This is the earliest record of the introduction of large European cherry varieties in the Golden State.
Jinzhou New District is the hometown of China's big cherries, known as "the first spring fruit in the ancient city, and the best cherries in Jinzhou in the world".
Jinzhou has become one of the main producing areas of "Dalian Big Cherry" national agricultural product geographical indication products, and "Jinzhou Big Cherry" has also become a Chinese geographical indication certification mark.
On February 26, 2020, the Dalian Big Cherry Advantage Area for Chinese Characteristic Agricultural Products in Dalian City, Liaoning Province was also identified as the third batch of advantageous areas for Chinese characteristic agricultural products.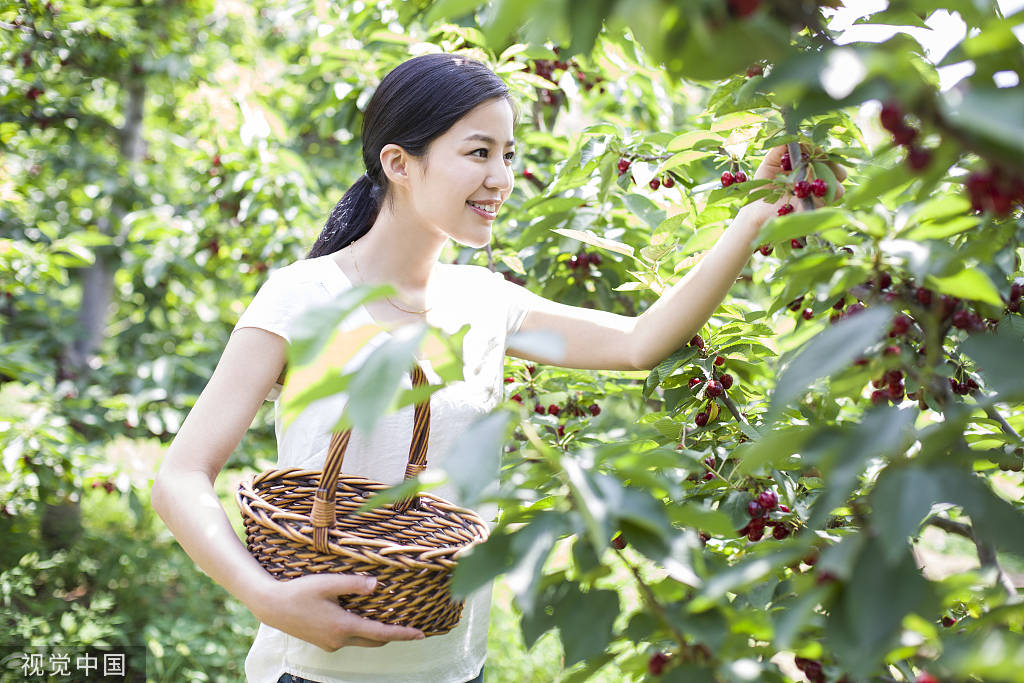 High-quality development of the cherry industry, fruit farmers are rich
Dalian big cherries can now appear on the dining table during the Spring Festival every year, which can last until mid-July.
Especially since Dalian's open-air cherries were launched in early June, many cherry wholesale markets in Dalian have been very lively – 24 hours a day, more than 1,000 villagers are here to sort and pack, and more than 450 dealers are stationed to collect the fruit. Every day, there are four Five hundred tons of cherries were sent to all parts of the country.
Five such regional cherry trading centers have been built in Dalian.
After a century of development, Dalian's big cherry industry has entered a new stage of high-speed and high-quality development.
Excellent geographical advantages, complete industrial development advantages, high-quality management and control advantages, convenient sales advantages, and long-term cultural advantages have gradually transformed into a good reputation in the market. Dalian's cherries and seafood have become the city's business card.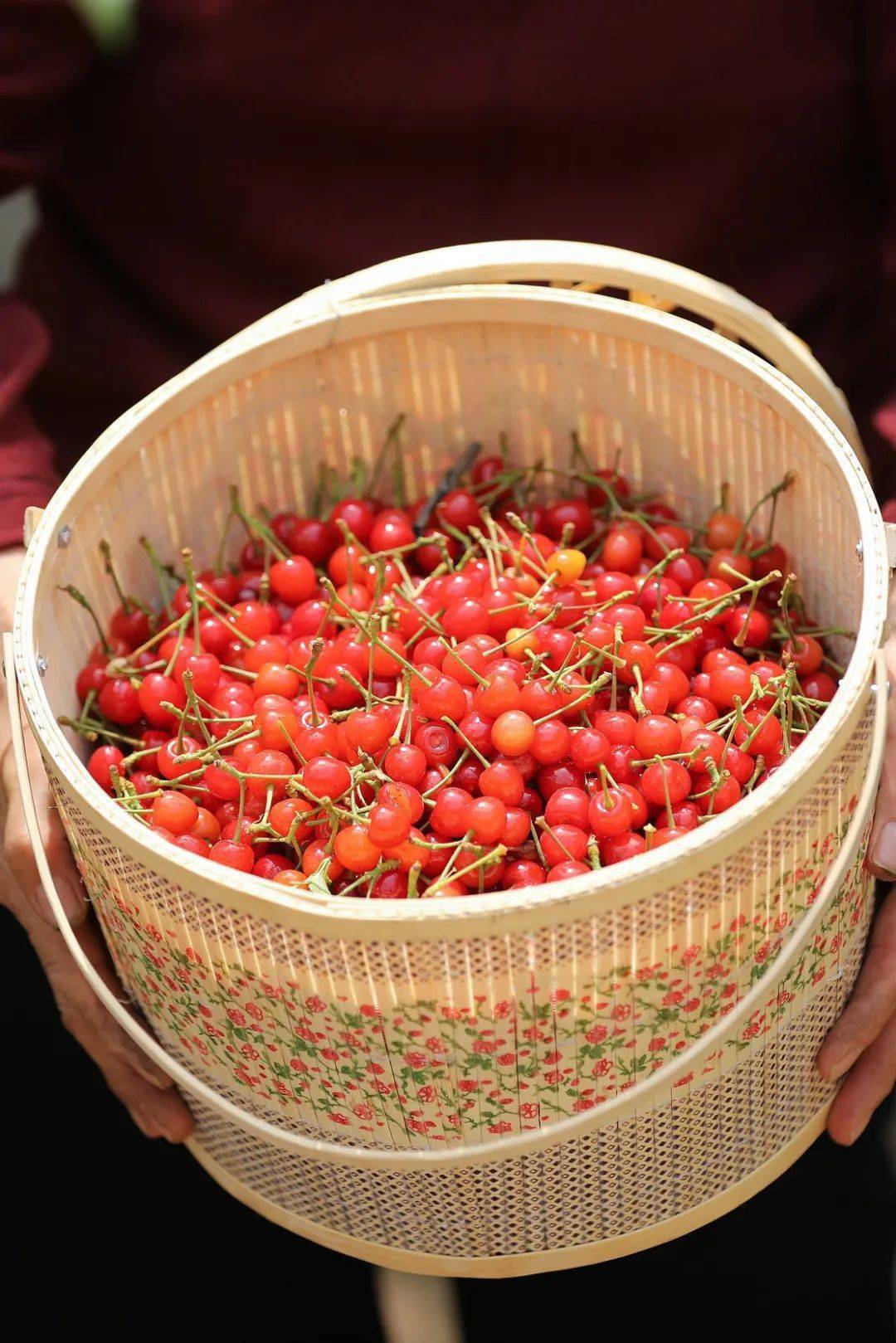 Cherries are the "golden industry" for Dalian farmers to increase their income and become rich.
Dalian City fully supports the growth of the big cherry industry and has been "improving quality and efficiency".
Every year, support at the same level is given to new planting, infrastructure construction, brand cultivation, wholesale market construction in origin, green development, production facilities, new variety introduction and research and development, warehousing, and logistics.
More than 30 support policies have been introduced successively to promote the agglomeration of resources such as funds, projects, technologies, and talents to characteristic agriculture such as cherries, forming a relatively complete industrial chain of seedling breeding, production, processing, warehousing sales, and leisure.
The enthusiasm of farmers to develop big cherries also continued to heat up.
In the past four or five years, the planting area of cherries in Dalian has increased by more than 10,000 mu each year.
This year, the planting area of cherries in Dalian has reached more than 360,000 mu, and the output is expected to reach 265,000 tons, an increase of 2% over the same period last year.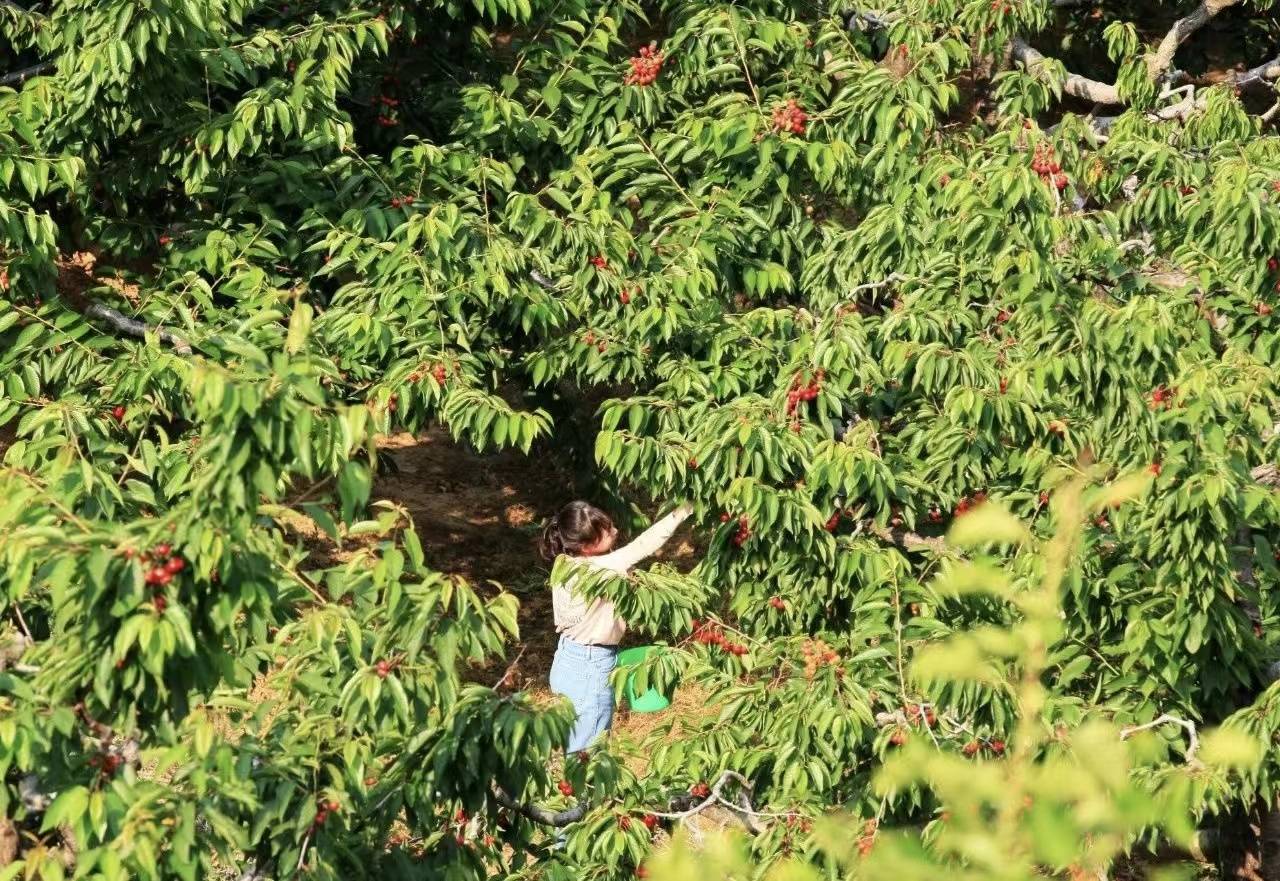 Planting technology is constantly being upgraded
Dalian big cherries are mainly composed of greenhouses, cold sheds, and open fields. Compared with open field cherries, the per-mu benefit of facility cherries is about 10 times higher.
Dalian City seized this opportunity to actively guide farmers to develop facility cherries. At present, the area of facility cherries in Dalian has reached 88,000 mu at the same time.
At the same time, through the demonstration of early-to-market technology application, the innovative use of air-conditioning and refrigeration in the shed promotes the early dormancy of the tree, thereby advancing the market time of cherries. At present, Dalian cherries can be listed in early February and can be extended until May.
Dalian is not only at the leading domestic level in the cultivation of cherries in greenhouses, but also at the advanced level in the cultivation of large cherries in the open field, such as drip irrigation technology, canopy, cherry pollination management, and the use of chitin in the fruit expansion stage of cherries.
This is why Dalian people are able to grow large cherries of high quality.
Open field cherries start in early June and end in mid-July.
As a result, Dalian has become the region with the earliest and longest market cycle for cherries in the country, bringing significant economic benefits to fruit farmers.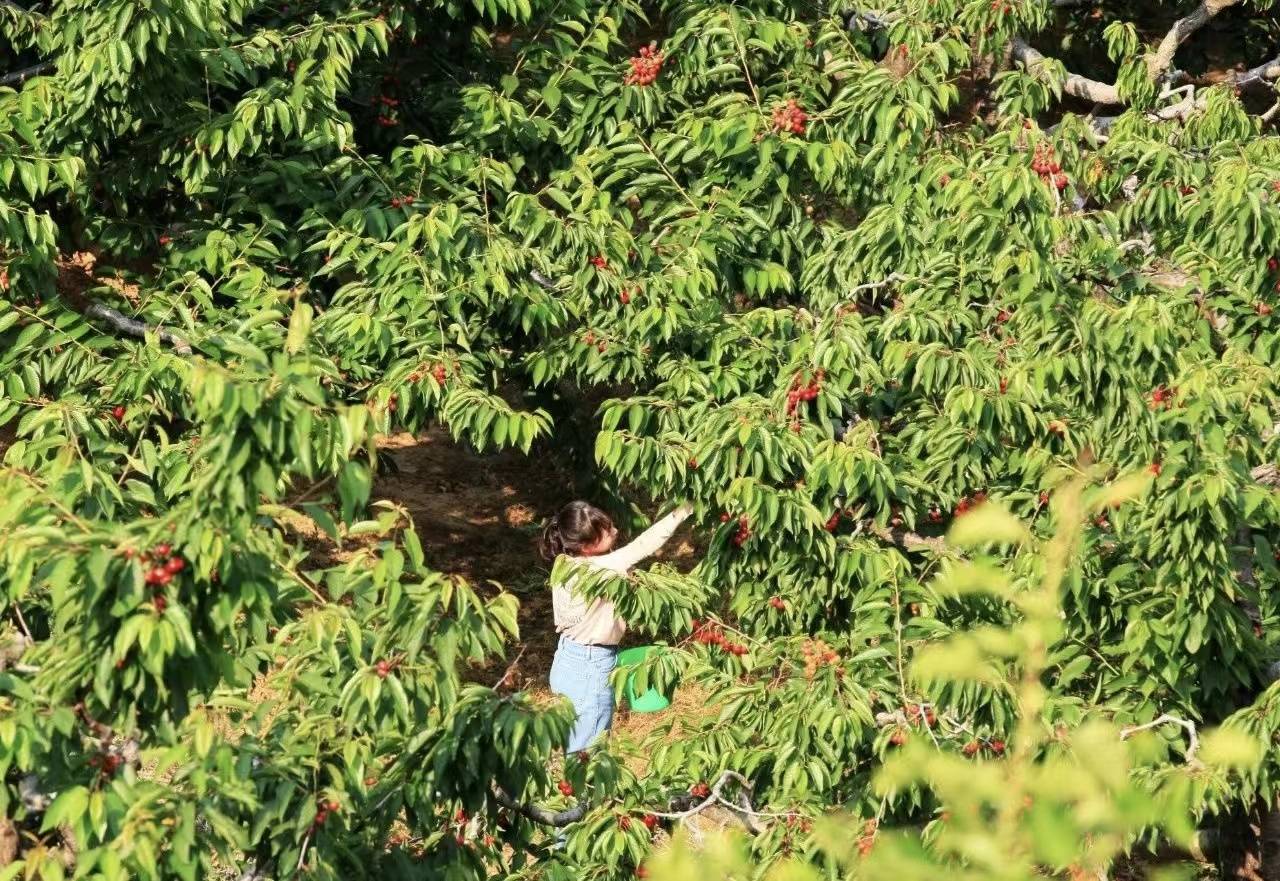 Now that the big cherries have been planted, we must let everyone know and taste them in time.
From June 14th to July 15th this year, the live broadcast season of Dalian big Cherry was in full swing, and the multi-channel and multi-network sales of big cherries quickly became popular.
Since 2006, Dalian has held 15 consecutive Dalian International Big Cherry Festivals and webcasting seasons and has established a good reputation and reputation among consumers at home and abroad.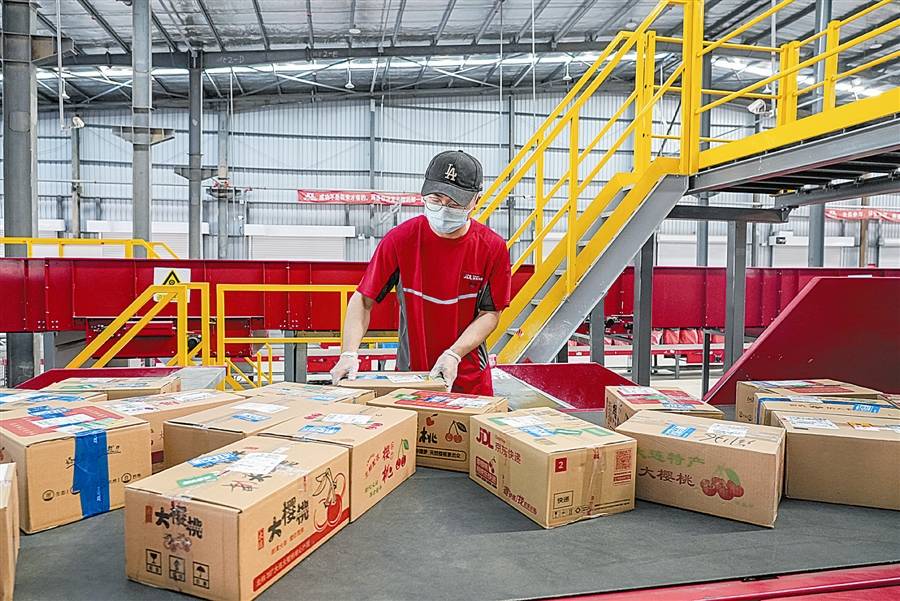 At the opening ceremony of this year's Dalian big cherry-picking live broadcast season, Dalian Jinpu New District announced in-depth cooperation with JD. With the help of JD.com's perfect cold chain transportation network, it ensures the transportation timeliness of big cherries in Jinpu New Area and realizes "next-day delivery" and "two-day delivery" in more than 300 cities across the country.
During the cherry season this year, the total amount of cherries transported in Dalian through air channels exceeded 6,400 tons, a year-on-year increase of more than 30%; 6.4 million cherries were shipped, exceeding the total number in 2021; the express business revenue was 166 million yuan, driving the output value of agricultural products to 672 million yuan.
The sales of live broadcast rooms on the whole network are hot, and the logistics and transportation are non-stop.
With the help of modern sales and logistics methods, Dalian Big Cherry has entered thousands of households with faster speed and better quality.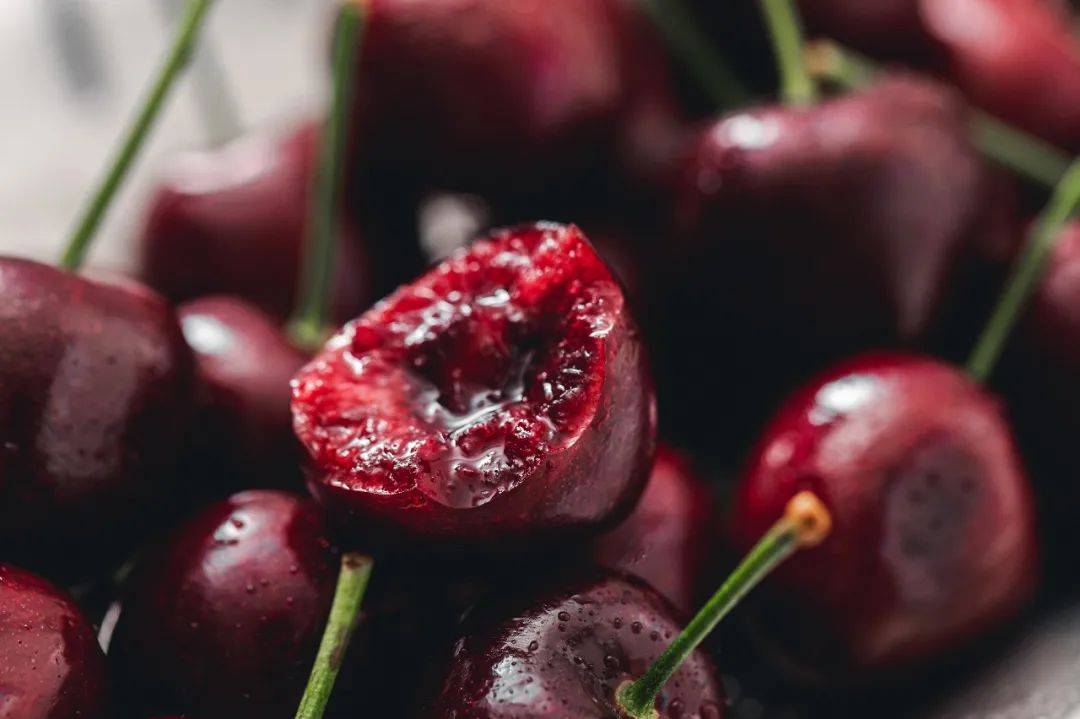 If you want to eat high-quality cherries in the future, you don't need to buy imported cherries. Our Dalian big cherries are big and sweet, and the big cherries that blow through the sea breeze must be even sweeter!