A Chinese folk proverb says: Eat watermelon in summer, you don't need to take medicine.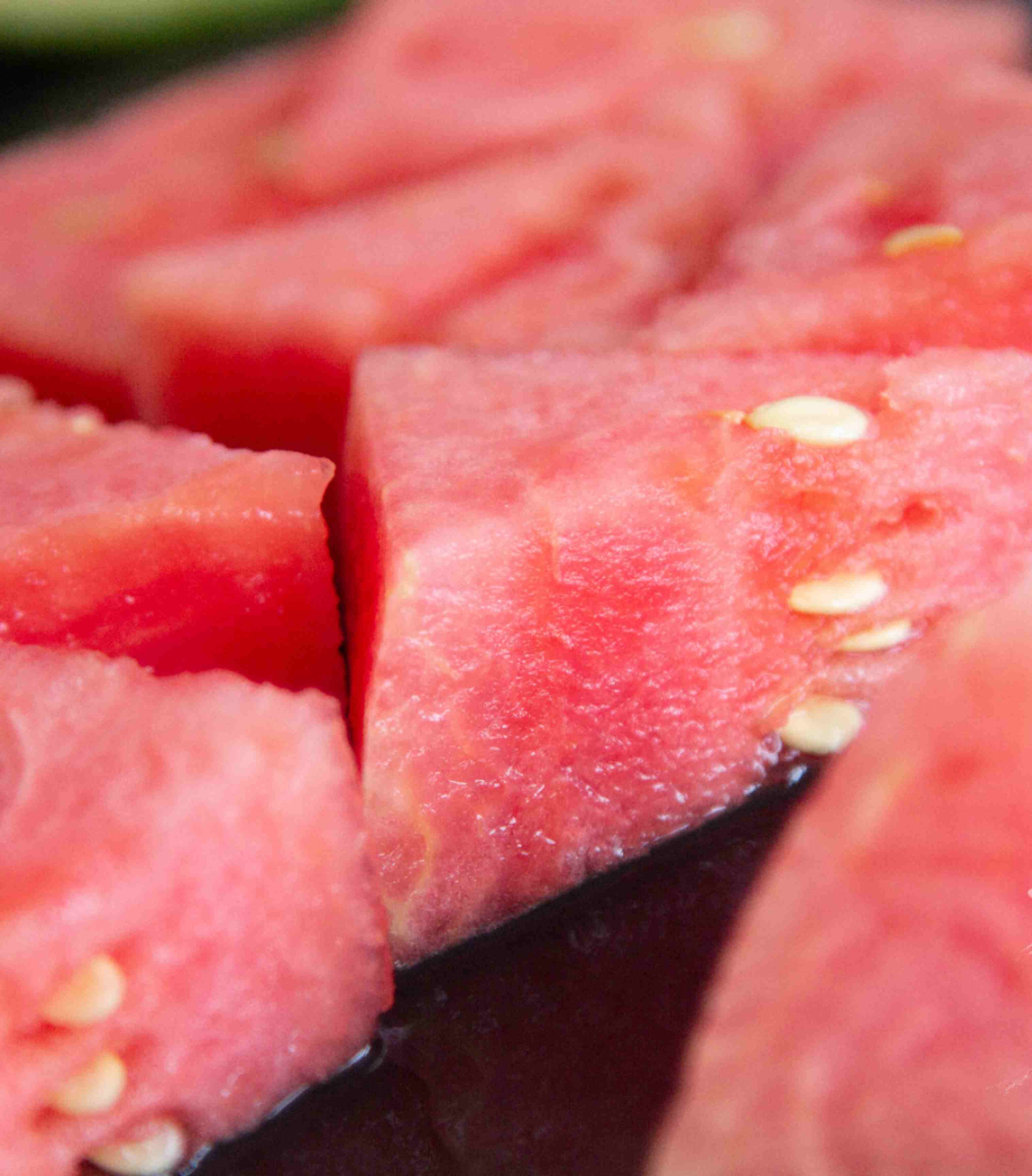 And when it comes to the most beautiful sound in summer, there is nothing more than the crisp "click" when breaking the watermelon.
The watermelon in this place is the best in watermelon, but it is low-key, maybe you have never heard of it – that is Dongtai watermelon in Yancheng, Jiangsu. It is also the certification mark of another geographical indication in Jiangsu Province after "Xuyi Lobster".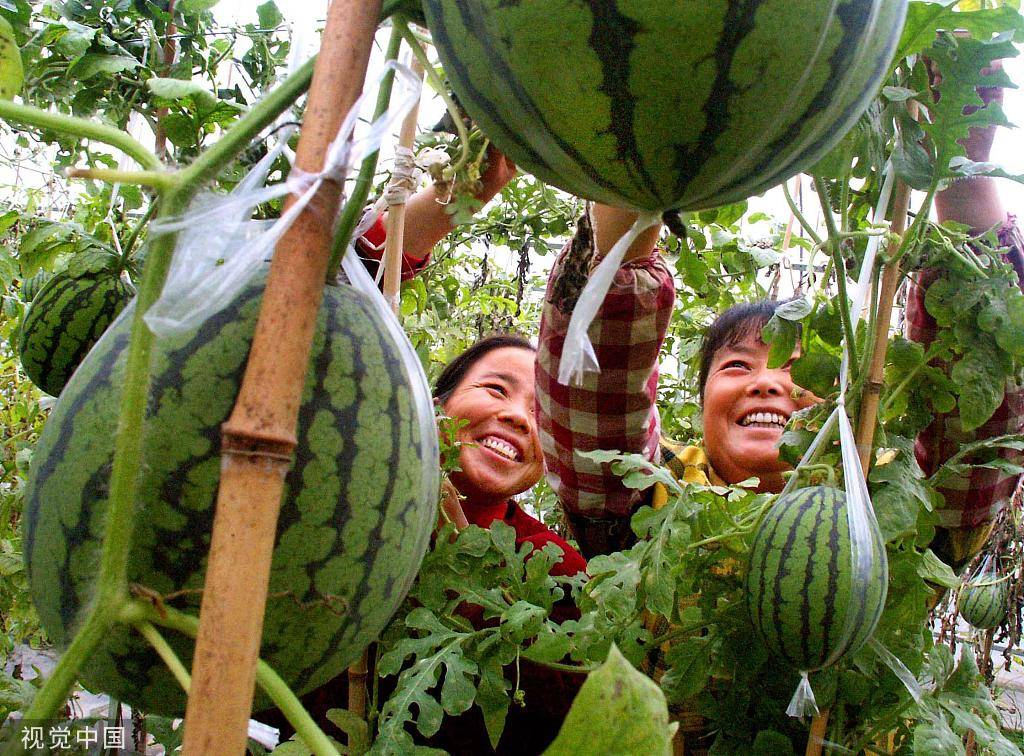 Rich "Watermelon Kingdom"
"Dongtai Watermelon" was famous in the domestic market with the "Jiami" brand green food logo in 1999, and in 2002 it was awarded the famous brand product of Jiangsu Province.
Dongtai Watermelon has successively won honorary titles such as "National Geographical Indication Certification Mark" and the country's first melon crop "China Famous Agricultural Product". The first three regional public brands of agricultural products in the province; in 2020, a national modern agricultural park with watermelon as the leading industry will be established. Dongtai City has also become the first "Hometown of Watermelons in China", with the largest greenhouse watermelon production base in the country.
Today, "Dongtai Watermelon" has become a green business card of Yancheng Dongtai.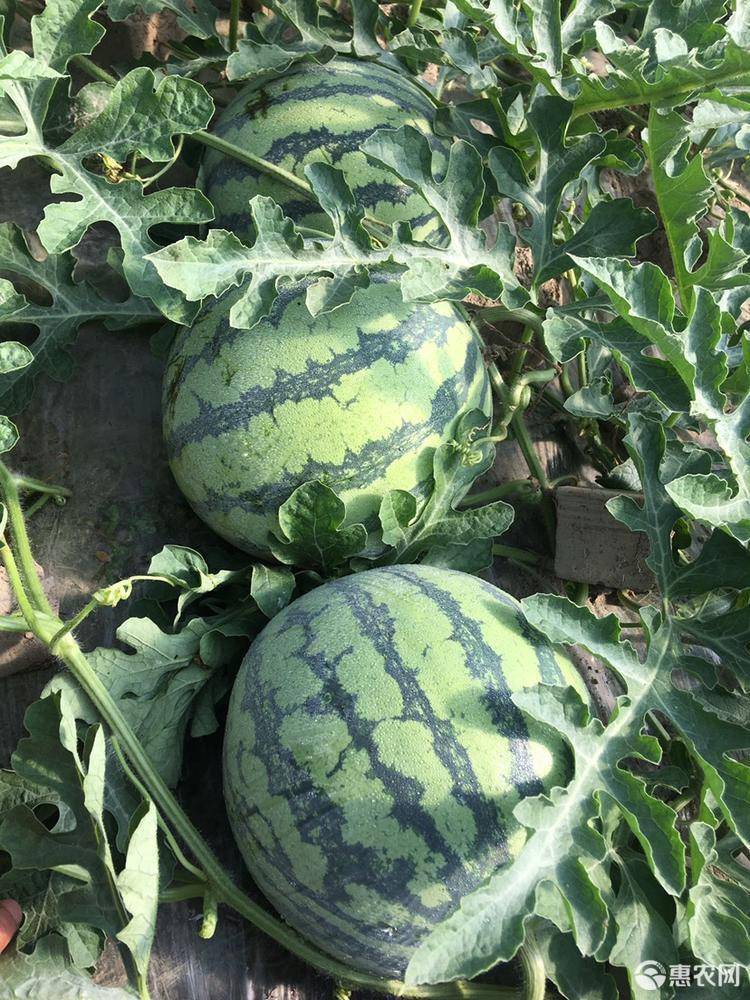 Dongtai is one of the earliest areas in Chinese history where watermelons were artificially cultivated.
Dongtai watermelon has been planted in the Song Dynasty and has a planting history of more than 800 years.
According to historical records, when the prime minister of the Song Dynasty, Fan Zhongyan, served as a salt warehouse supervisor in Xixi, Dongtai, many farmers had already planted watermelons, and there were watermelon markets in the city.
In addition, during the Southern Song Dynasty, the famous poet Fan Chengda followed in the footsteps of the former sage Fan Zhongyan. He went to the bank of Fangong Embankment and saw the booming melon industry in Dongtai. "The sons and daughters are in charge of their own households. The children and grandchildren have not yet solved the offerings for farming and weaving, and they also learn to grow melons by the mulberry yin." This poem vividly reflects the real scene and scene of watermelon planting in Dongtai.
According to "Song History", "Yuan History" "Food and Goods", "Geography", "Lianghuai Salt Law" of Ming and Qing Dynasties, and "Dongtai County Chronicle" of the Qing Dynasty, in the entry of "The genus of melon", watermelon All are ranked first. The farming proverb that "high fields are good for melons, and low fields are good for ducks" is widely circulated among the people.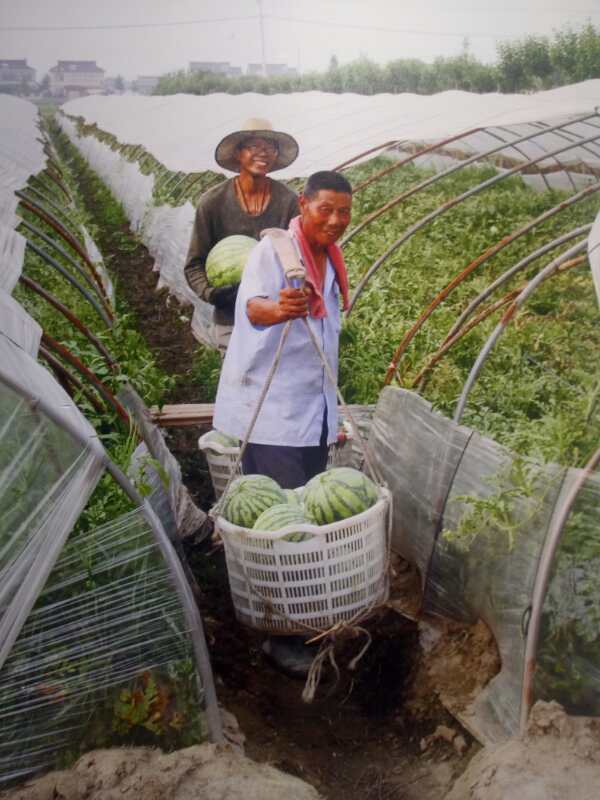 In the late 1980s, Dongtai watermelon began to be planted in large quantities.
Since 2017, the planting scale of the Dongtai watermelon industry has expanded year by year, with varieties such as Early Spring Hongyu, Te Xiaofeng, Xiaolan, 8424, Quanmei 24K, Yexu, Sumi, and Meidu. 10,000 tons, the total output value exceeds 3 billion yuan, the scale ranks first in Jiangsu and at the forefront of the country, and the planting scale of small fruit-shaped boutique watermelons ranks first in the country.
It has become a veritable "watermelon kingdom", and the watermelon industry has become a pillar industry for farmers in Dongtai to get rich.
It will really "explode"!
Dongtai watermelon is not only large in output but also unique in quality. Whether it is fruit size, color, internal quality, and taste, it is ahead of other varieties in the market. The products sell well all over the country, and there is a saying that "Dongtai watermelon is the best in the world".
The appearance is very beautiful, it is spherical, the surface is smooth, the color is bright, and the outer skin is light green and covered with dark green stripes.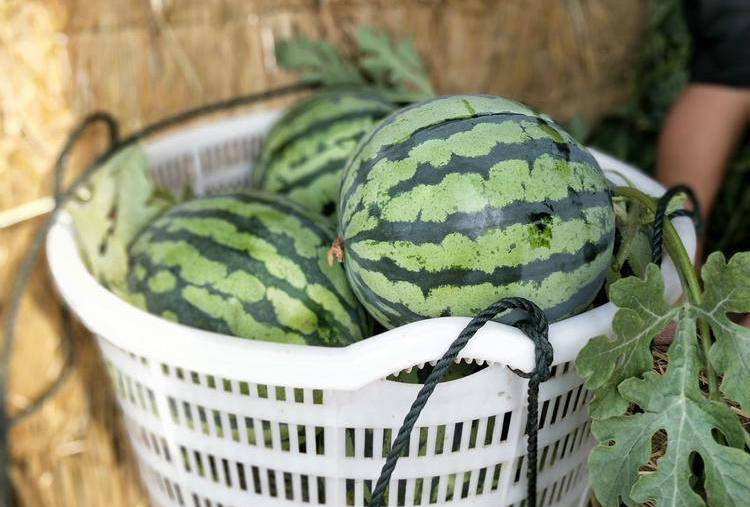 Dongtai watermelon has two types: crystal yellow pulp and fresh red melon flesh. Yellow-fleshed watermelon Te Xiaofeng, Xiaolan, and other varieties have a delicate and juicy taste, which is a good product for relieving summer heat and quenching thirst; red-fleshed watermelon in early spring has high sugar content and low fiber. Sweet, juicy and nutritious, it is deeply loved by people.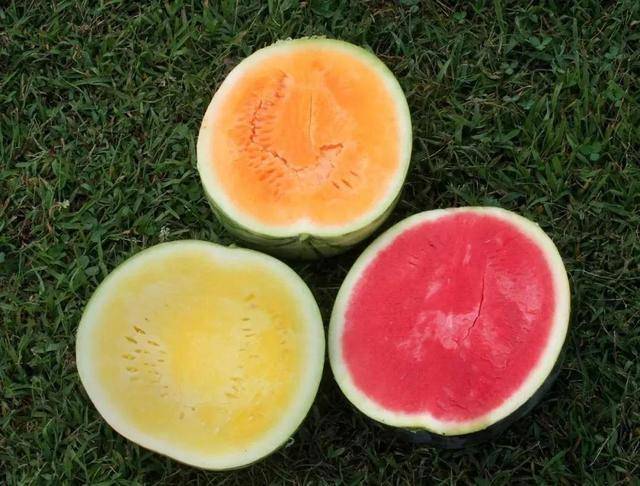 For a long time, Dongtai watermelon is named "Dongtai Exploding Melon" because of its thin skin, sweetness and high maturity. However, there are not only "exploding melons" here. In recent years, Dongtai has successively cultivated many watermelon varieties. In 2019 alone, Dongtai Noah Company, which has settled in the industrial park, will cultivate more than 80 watermelon varieties and more than 40 melon varieties.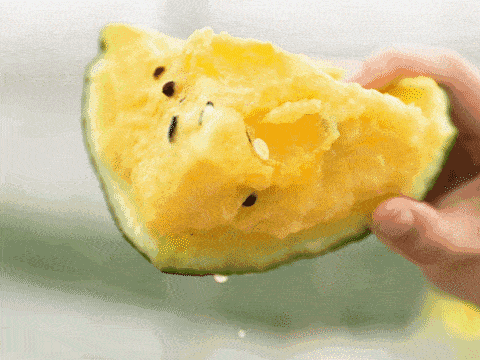 "America 4K", a resounding name, is the "Iron Man" in watermelon, which was introduced by the Japanese original species and appeared on Hunan Satellite TV's "Everyday Upward", known as "more popular than Lin Chiling, sweeter than Yang Yuying".
It has a long shelf life and a high sugar content in the center, making it the "supreme treasure" among watermelons.
The characteristic is that the skin is thin, but it is very strong, with great toughness, and it is not easy to crack the fruit. An adult weighing about 150 pounds can stand on the mature fruit! There is also the "8424" variety, which sounds like a secret code name, and is a favorite of Nanjing people.
"8424" was first cultivated by Wu Mingzhu, an academician of the Chinese Academy of Engineering and a breeding expert from the Xinjiang Academy of Agricultural Sciences. In 1984, scientists selected the 24th best combination among dozens of experimental combinations, hence the name.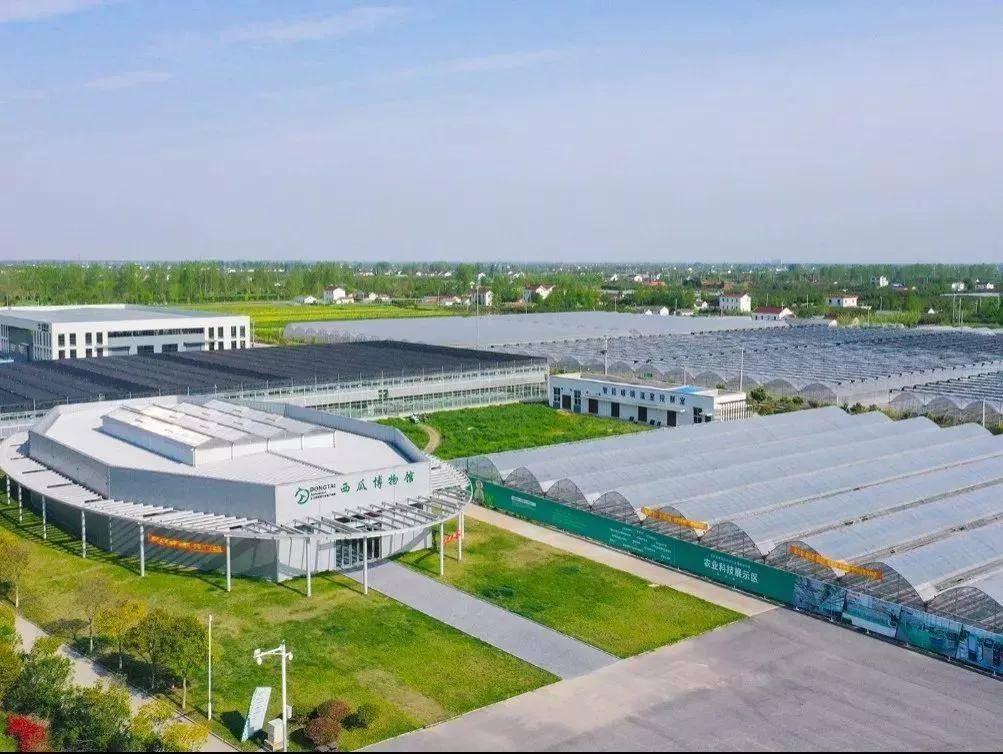 In recent years, Dongtai Watermelon has successively created pollution-free watermelon, green watermelon, and organic watermelon, and now it has been upgraded to watermelon of origin. Its products have obtained the provincial pollution-free certification and the national green food quality mark after verification, meeting the requirements of high-quality food safety. The brand has become louder and more famous, which is another gratifying achievement of Dongtai City's efforts to implement the branding strategy of agricultural products.
Speaking of the place of origin, the "Dongtai Watermelon" with Sancang Town as its place of origin is the most famous.
Guanju Village in the town is a "watermelon village", which is one of the production areas with the most extensive planting area and the largest number of large planters in the city. The annual planting area of watermelon reaches 65,000 mu.
Melon farmers account for more than 95% of the total number of farm households. They plant more than 3,200 mu of watermelons in the village all year round, accounting for more than 90% of the arable land. They go out to other places to contract more than 10,000 mu of melons, with an average household income of more than 100,000 yuan.
The water and soil here raise watermelon
The reason why Dongtai watermelon is famous all over the world is due to the unique soil, climatic conditions, and superior ecological environment of Dongtai.
Dongtai City has a unique reason for becoming a land. It is formed by alluvial sediments discharged into the sea by the Yangtze River and Huaihe River under the action of tidal floods. The unique sandy loam has good air permeability and strong drainage; the unique "night tide" keeps the soil stable; Soil-forming parent material is mainly potassium-rich illite, the soil is alkaline, and the potassium content is high.
Watermelon is a drought-loving crop, especially suitable for growing on sandy loam soil in this area.
Dongtai City is located in the subtropical warm temperate transition zone, with a monsoon climate, a large temperature difference between day and night during the fruit expansion period, and sufficient sunlight.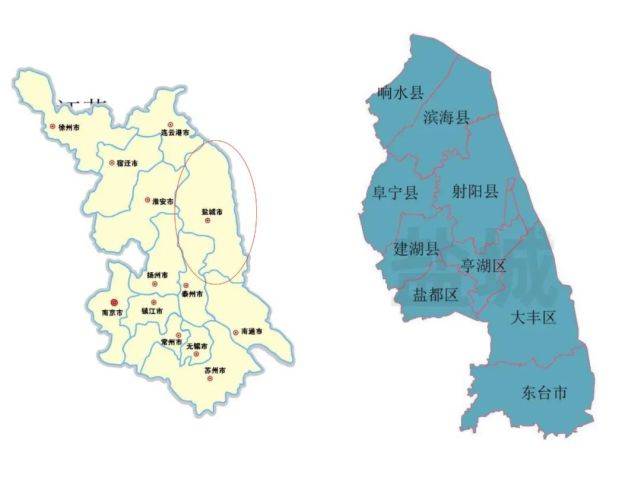 Loose soil structure, suitable temperature, light resources, and abundant rainwater are suitable for Dongtai watermelon planting, which is extremely beneficial to the growth and sugar accumulation of Dongtai watermelon, forming a unique taste and flavor.
The integrated development of watermelon industry and "Internet +"
The brand of "Dongtai Watermelon" has improved its market popularity and formed a relatively perfect production and sales connection mechanism, the market radius continues to expand.
In terms of sales methods, in the past, it was mainly organized to go to big cities to promote and sell. Later, the market leaders in big cities were invited to inspect and sign a sales agreement with them. Now it has been transformed into a big market and takes orders to Dongtai to ask for goods.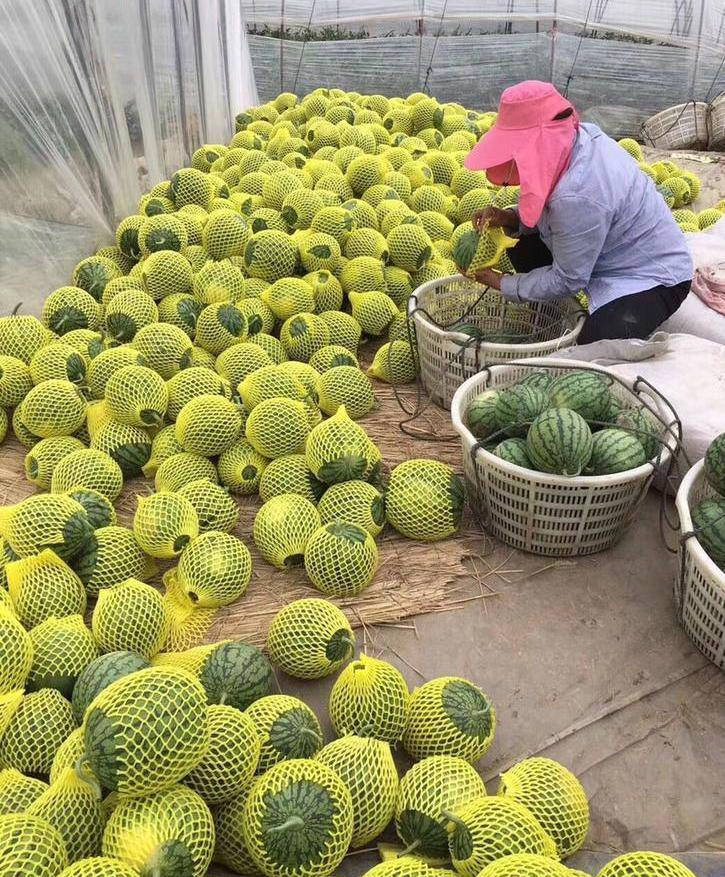 The key factor in this is that there is a watermelon agent team of 2,000 to 3,000 people active in Dongtai. They go directly to the melon shed to buy, and the melon farmers can sell the watermelons for a good price without going out.
In order to promote sales, Dongtai City has also established a Watermelon Production and Marketing Association. The members are composed of melon farmers and brokers of more than 30 acres, connecting more than 10,000 melon farmers in the city, and establishing the "China Watermelon Network", which provides a platform for melon farmers to enter the market.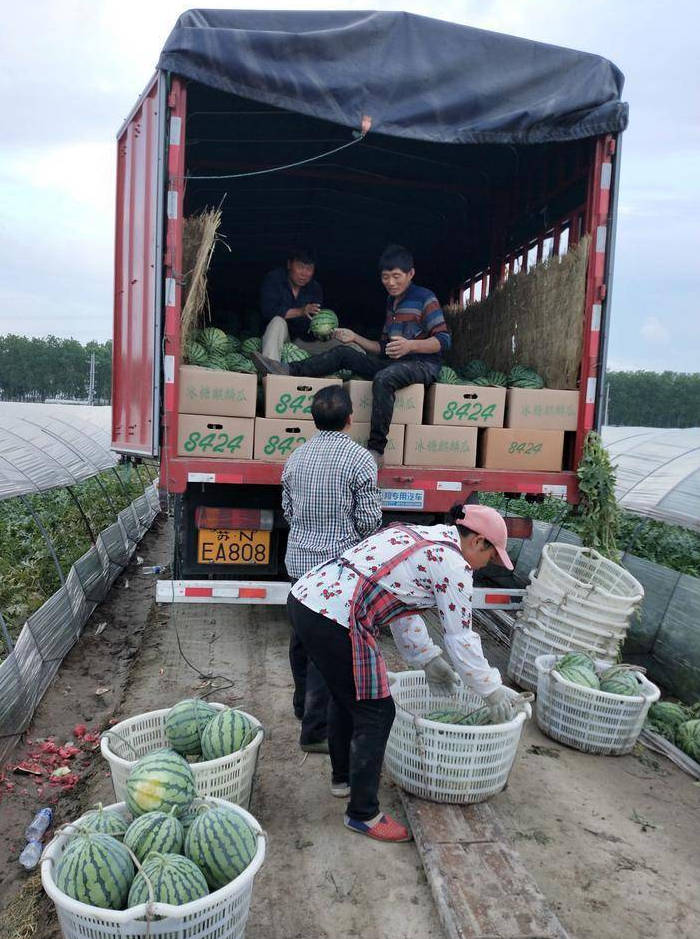 With the encouragement and support of the government, a cross-regional watermelon special planting base has been built in Guangxi in the south and Heilongjiang in the north, realizing annual production and year-round supply.
Dongtai watermelon has been planted in subtropical countries along the "Belt and Road", watermelon production bases have been established in Myanmar, Laos, and other countries, and a watermelon boutique planting area has been established in Japan.
The technical support of good watermelon
Dongtai watermelons are delicious, and the people who eat melons will buy them. The key is to do enough homework for "good seeds and good hair". There is a set of standardized manufacturing processes and technical standards behind it, among which there are many "firsts" by Dongtai watermelon farmers and technicians.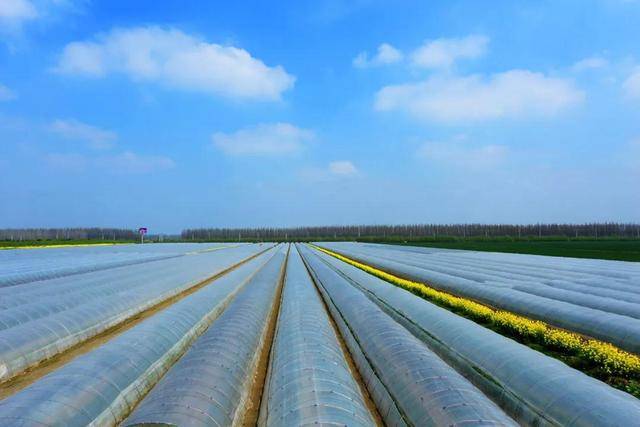 The rush to the market is the secret of Dongtai watermelon's sudden emergence.
The end of April and the beginning of May are traditionally the cut-off periods for northern pumpkin fruit. Whether or not to grab this stall is the key to a breakthrough in seed germination technology. In the early days of winter breeding, there was no constant temperature germination technology. The melon farmers used their brains and tried their best. Some people put the seeds into cloth bags, wrapped them around their bodies, and used the body temperature to accelerate germination. Many people spent the Spring Festival with their pockets on their backs; Someone opened a trench on the field ridge to heat the tiles and got up to observe many times. Later, a farmer was inspired by the heating of the electric blanket and introduced the electric heating wire into the farmland. These "fiddling" from the grassroots, after refining and summarizing by technicians, have become the source of today's "greenhouse + electric heating wire + seedling grafting" factory-based seedling raising technology.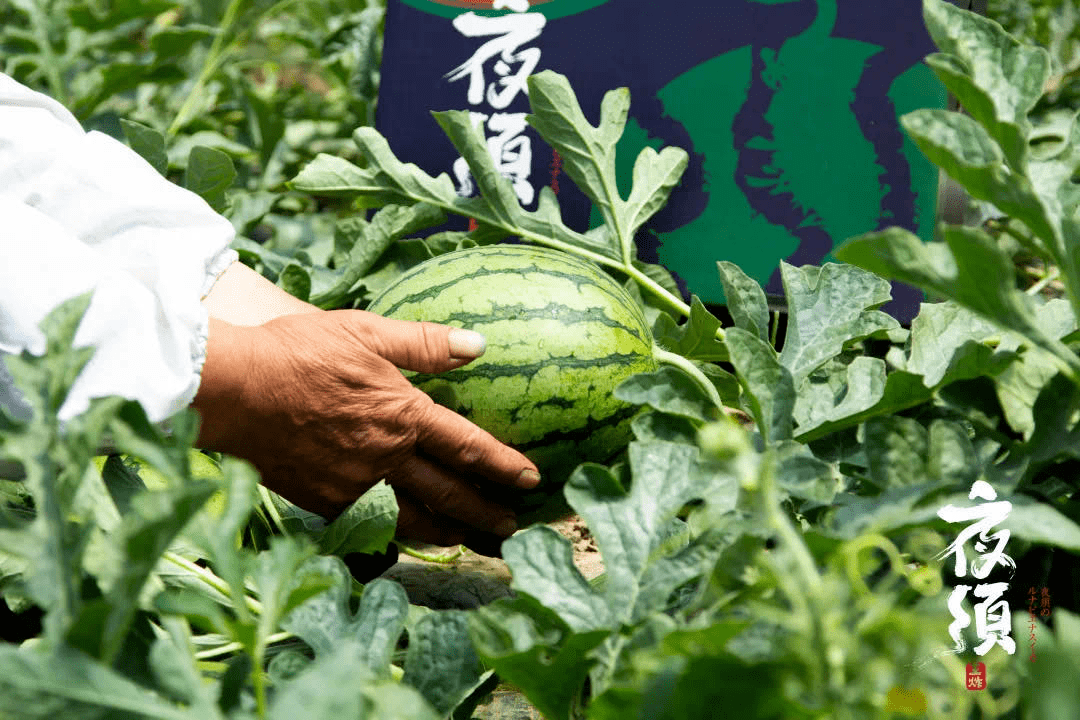 With exclusive varieties and excellent quality, it is the hard core of Dongtai watermelon.
In the smart greenhouse of Dongtai Modern Agricultural Industrial Park located in Sancang Town, about 50 new watermelon products were imported from domestic and foreign scientific research institutions by Dongtai Watermelon Production and Marketing Association, and leading enterprises and agricultural departments are planted here for trial planting. Network technology, real-time monitoring of environmental parameters such as air, soil temperature, humidity, and illuminance, and standardized management of fertilizer, material, and drug use. After scientific comparison and comprehensive analysis of a series of index data such as sugar content, taste, fruit weight, etc., 1-2 suitable varieties are selected from them each year to promote planting and put on the market.
In recent years, new varieties such as 8424, Quanmei 4K, Xiaolan, Wang Zhai, Yeshu, and Kirin, which have been selected and produced here, have stunned the market, and their word of mouth has exploded.
While conquering the taste buds of consumers, these melon products have also successfully boosted the value of Dongtai watermelon again and again. A Quanmei 4K is "the emperor's daughter is not worried about marrying" in Hong Kong. One watermelon can be sold for 150 Hong Kong dollars, a Yeshu watermelon is priced at 78 yuan online, and it is not an exaggeration to say that Dongtai watermelon is sold at an "astronomical price".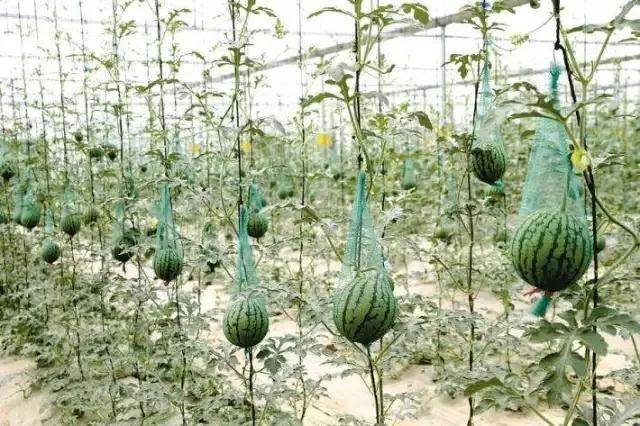 In terms of watermelon seedlings, Dongtai City has also achieved industrialization.
The whole process of monitoring and intelligent management is implemented in the nursery stage, and disinfection measures are strictly taken in every link from sowing to shedding to prevent the introduction of germs.
It is understood that the production of melon seedlings in Sancang Modern Agricultural Ecological Garden Seedling Base has reached more than 10 million plants, which can guarantee the planting of tens of thousands of acres of watermelons. The unit price of each plant is about 1-1.5 yuan, which is equivalent to the price of an outdoor watermelon in August and September. There are more than 10 such seedling bases in Dongtai.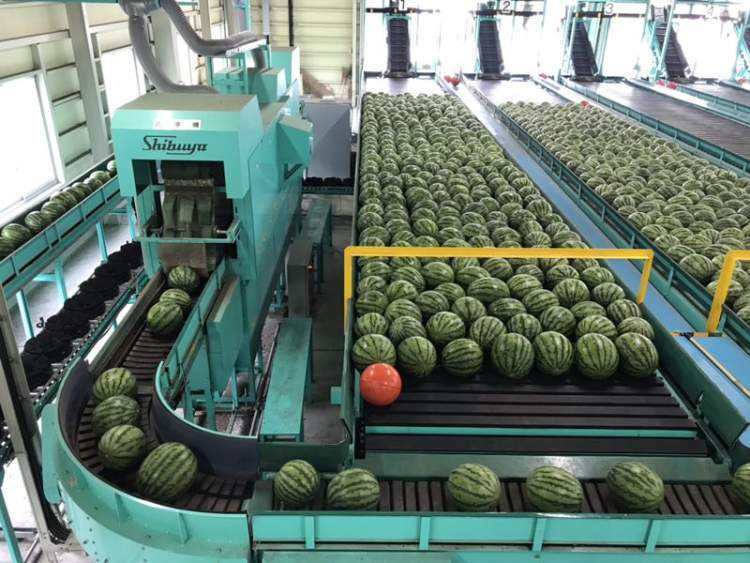 Excluding the planting link, the biggest obstacle to the standardized development of the watermelon industry is the difficulty of quality inspection.
For thousands of years, people have been accustomed to crowding in front of watermelon stalls to judge the rawness and quality of watermelons through visual inspection by hand or by opening the melon bags. There is no set of scientific testing standards.
Dongtai Jinjin Fruit Industry Co., Ltd. is the first "crab eater". In 2018, it introduced the first watermelon automatic sorting line from abroad. The biggest highlight of this equipment is the implementation of non-destructive sugar testing. The first step of the operation starts with sugar measurement. Watermelons that do not meet the standard and are unqualified will automatically flow to the defective product area. Next, there will be a link for checking weighing and fruit shape imaging, according to different quality standards to demarcate different prices, and then put them into the A-level and B-level markets for grading sales.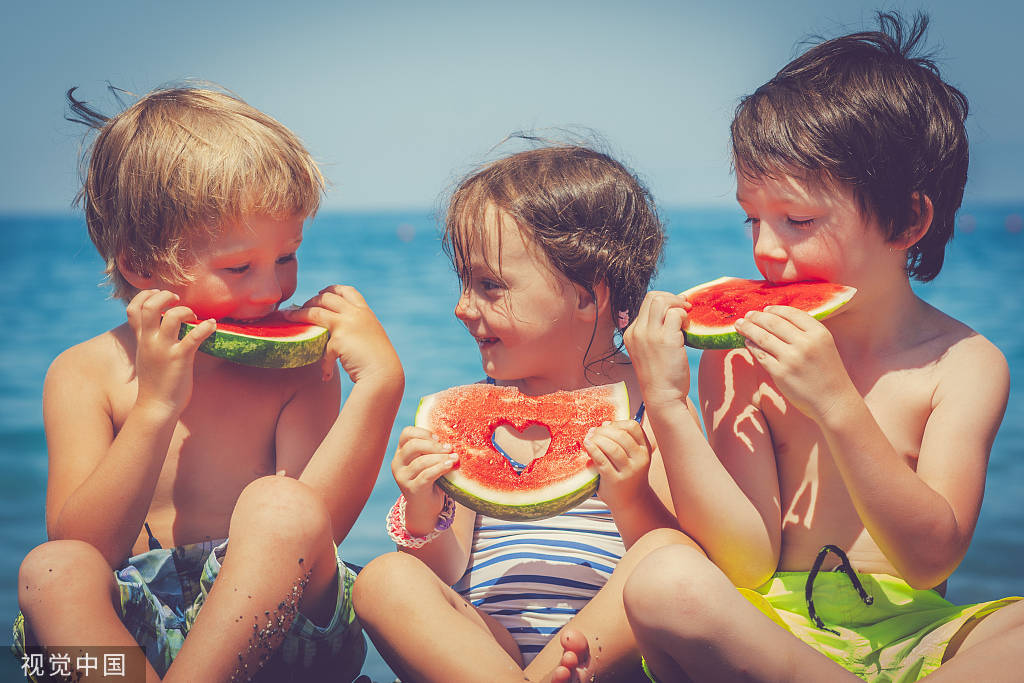 After more than two years of exploration and polishing, this set of equipment has been successfully put into operation, including the first watermelon non-destructive sugar testing equipment and supporting cold storage. It adopts process checking and optical imaging of fruit shape, and each melon generates a unique ID code, from seedling to picking, the whole process can be traced, which greatly improves the scientific and technological content and work efficiency of watermelon detection.
According to the QR code information on the packaging box, consumers can buy good products at good prices, they can consume clearly, and they no longer have to blindly pick and gamble on melon stalls.
Putting into use the first watermelon automatic sorting line in China has pushed forward the standardized production of the watermelon industry and greatly shortened the time for fresh watermelon delivery.